About Us
It takes teamwork to make a dream work. We believe that dreams can only happen through multiple efforts working together in synergy to expedite the process . Think of us as your marketing/ media team that will take your dream from Idea to tangible form. We make things happen!
Meet your team:
Neil Jou: President (on the right)
To every strong household there is a solid foundation. Neil Jou is the founder of Neil Jou Productions. His uncanny ability to take your vision, capture it and reproduce it into a proper representation of what you are trying to portray will instill you with pride. He will take your business, apply the most cutting edge visuals to it and lead our graphics team in the completion of your project. His goal is to make you look valuable and professional. By looking competitive, we guarantee your professionalism and results will benefit.
Yasmine Kateb: Director of Photography (in the middle)
You only have one chance to make a first impression. Yasmine Kateb is a child of creative energy and has the eye of beauty. Whether it is fashion shots to wedding photos, Yasmine will create a platform of comfort for you to feel at your best . Yasmine believes that everyone has their own way of displaying beauty and she strives with each shot to capture it. By combining her own unique style of high end fashion and extreme professionalism, Yasmine Katebs professionalism will take your image to a world of confident heights. Visit www.YasmineKateb.com
Rocko Narvios: Marketing Director (on the left)
Behind every successful person, there is always a story to tell. Rocko Narvios has a true passion for people and the stories that make them who they are today. Immersing himself in the studies of the anatomy of success, Rocko assist clients on understanding their dreams, goals and direction they desire to go. Think of him as a Business Therapist. Rocko Stedy Narvios has dedicated his life to helping people discover their passions and put into action the energy, strategy, and resources that create the motivation to reach desired levels of personal fulfillment. Combining his love for people with his Pride of Place concept, Rocko strives to show you that success is always possible through continuous progressive growth and a solid foundation. Visit www.RockoStedy.com
"Being transformed into the same image from glory to glory....
2 Corinthians 3:18"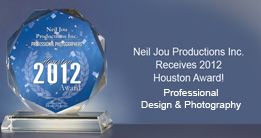 Latest Project
Logo Design

Logo design for Patriot Appliance Repair along with car magnets and fridge magnet printing!

Retractable Banner

Retractable banner for Sideline Cheerleading along with graphic design service and booklet printing!

Realtor Headshots & Business Cards

Realty Headshots and Business cards in production for iBuy Realty!

Brochures, Business Cards & Yard signs

graphic design services with printing...trifold brochures 8.5x11 5000 qty, business card sets printed for all employees, yard signs for there on the job site posting!

Diecut Silk Business Cards

Graphic design and Silk Business cards with Diecut shape in production for Kim the Denstist!

Business Cards, Car Magnet and Tee Shirt

1000 UV business cards, Vehicle Magnet, Tshirt Design in production for Aquaman Pool pro!

Door Hangers

Graphic design and 1000 door hangers in production for Pet Spa!

Photography Session

Package B photoshoot with 8 print outs in production for Model Misa!

Website Design

Website design 10 page site in production for SeaBoard Controls!

Business Cards, Envelope and Letterhead

3 sets of UV business cards, envelopes and letterheads in production for Sunshine Barbers!

Photoshoot and Album graphic design

Photoshoot package A, graphic design for 4 panel cd insert for Godswriter in production!

Logo Design

New logo design for timeluxx.com

Website Design

Website package 5 page design for Amy Dunn Photography!

4D Business Cards

4D Business cards in the making for Rocko!

Thanksgiving cards for Caravan!

Design and printing for 5x7 thanksgiving postcards!

Logo Design

Logo design for Incredible Massage!

Way to abs video!

Video editing for thewaytoabs.com!

Photoshoot and Poster

Photoshoot and design and poster print for fitness trainer Kerri Hayes!

Flyer Brochure

Graphic design and 1000 flyers in production for Courtyard Marriot Hotel!

Corporate Headshots

Corporate Headshots for Oak Harvest Financial Group

Band Photoshoot

Photo studio session package A + design and printing cd album package for Chistopher Lopez y Grupo Kompuesto!

Banner Display

Full Color Banner display 8x14 2qty full color printing for Backyard Luxury!

Photoshoot and Business Cards

Photography, Graphic Design and Printing Services for Motivation Speaker Brett Shoemaker!

Logo Design and Business Card

Logo design, business card design and printing for Colour Means Nothing!

Brochure, Postcards and Banner Stand

Brochures, Business Cards, Flyers, Banner Popups in production for Carry Speed!

Brochure, Business cards and Postcards

Brochures, Business Cards and Postcards in production for Hampton Inn Hotel!

Bookmark

Graphic Design Services and Bookmarks for Lakewood Church!

Photoshoot and Graphic Design

Photography, Graphic Design, Business cards, Flyers and Banner Popups in production for OrganoGold Coffee!

Logo , Cards and Banner

Logo design, business cards and tristand banner for DJ Lou!

Spot UV Silk Cards

Design and printing Silk Cards with SPOT UV for Carnegie Custom Homes

App Logo Design

Dreamility App Design with icon button

Label Design

Custom design Rice label for Umda Rice Company

Photography

Congrats to Diego, here is photography package for his graduation photos!

Photography

Photo shoot for new Tshirts with TikiGlam, the entire production team, Yasmine - photographer, Jason-makeup, Tiki wardrobe!